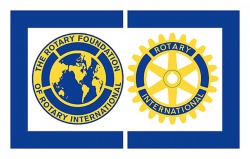 Lee Martin Adams, Chair
District 7720 Rotary Foundation Committee
Home (252) 756-5787

Sustaining Members of The Rotary Foundation give $100 annually to the Annual Fund.
We appreciate your steadfast support!
Please consider making a gift of any size to the Foundation today by giving a check payable to The Rotary Foundation to your club Foundation Chair or Treasurer. Or you can:
November 3, 2018 Grants Management & Foundation Seminar
CLUBS WILL BE BILLED FOR THOSE REGISTERED
**A Club must have a member present at this event in order to qualify for a district grant.**
Important Dates:
DG Final Report Due February 1, 2019

(Absolute Deadline in order to qualify for a DG in 2019-2020)

for club's to qualify for grants in the 2019-2020 Year.
Connect to those forms by clicking on the form name above.
District 7720 Foundation Committee Chairs
(For contact info please login to DaCdb)
District Foundation Treasurer: Kimberly Westbrook
Annual Giving Chair: Tracey Ivey
Endowment Fund Chair: Gene Foster
Polio Plus Chair: Bryson Bateman
Paul Harris Society Chair: Richard Goldstein
Grants SubCommittee Chair: Fred Huestis
C.A.R.T. Chair- Paul Abell
District Grants Chair: Dave Lusk
Alumni & Peace Programs Chair: PDG Vivian Mott